Paintless dent repair program registration
Please only use this page to register the paintless dent repair program PDR Online.
This form is for registration of bought hard copies of the software ONLY. If you have bought a hard copy of PDR Online, please fill out the form below, to receive your License key that will activate the software.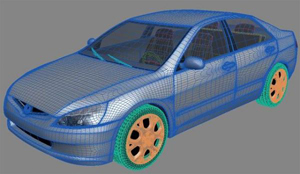 Minimum system requirements for the software:
PC with Windows 2000/XP (Vista currently not supported)
1.5Ghz or higher CPU
256MB system memory (512MB or more recommended)
4MB of disk space
A graphics card with 64MB memory (128MB recommended)
Make sure you have the latest video card drivers installed for your computer.
The program will also need the FREE Microsoft Windows update .NET 3.0. You can find this update at Microsoft Update. Choose the custom install, and choose .NET 3.0 from the list of window XP updates. This is a free update from Microsoft for windows users.
Mac users need to run the program Parallels.
For more installation instructions head to HERE
If you would like to buy the full version online - CLICK HERE
Return to the how to paintless dent repair home page