PDR Online is not Dry Ice Dent Removal
PDR Online is not another Dry Ice dent removal, PDR Online WORKS!!!
This amazing software has already helped students of Paintless Dent Removal across the globe understand the structures surrounding the art of PDR.
Working in conjunction with hands on practice this software is bridging the gaps left by top dollar training camps, and saving new technicians thousands of dollars in the process.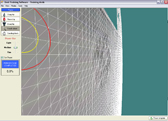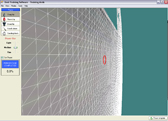 See what others are saying about this breakthrough technology.
So before you spend thousands on DVD's and expensive training.
Or if you want to learn master techniques on how to remove large dents or creases.
---
Scroll to the bottom of this page to read what other have had to say about this amazing software.
What Do You Think Of PDR Online?
Testimonials are always welcomed, and help inform others that are unsure about PDR Online or internet purchases. Please take a moment and tell us your story and what you got out of this remarkable software.
How Others Have Found The Program
Click below to see more testimonials from other users of the PDR Online...

It helped me a lot.

The majority of people who are interested in beginning PDR have a very basic idea of what it involves as there is not much support available, however …
Totally addictive

Wow, that is all I could say when this software fired up!! I have been doing Paintless dent removal for the last 12 months and only tried this software …
PDR Online has helped me understand the metal

I am writing this to let everyone else know just how fantastic this program really is, My name is Bernie Walsh from Victoria Australia, and i have been …
Return from 'not a dry ice dent removal' page to 'home page'