Hail Pictures And Other PDR Repair Photos
This gallery will allow you to see car damaged hail pictures, and other PDR repairs.
It will also let you see before and after photos regarding damage repaired by Paintless dent removal, without the need to respray.
Click on the links provided for each repair, to see how they have been completed, and what tools were used for the job.
Find out how this repair was done here





All of the repairs in this section of how-to-paintless-dent-repair.com are completely done 100% by PDR, no painting at all.
Any of the scratches that are removed have only been removed by a cutting compound, and a hand polish.
For more information regarding how to remove dents like these without the need to respray, head to PDR Online.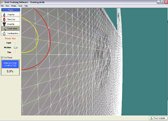 To learn PDR to this level you will need 3 things.
Patience
Right Tools
The Right Training
The first you will need to bring.
The second you can find from here
And the last is the most important
Go from Hail Pictures straight to PDR Online Training