Automotive repair tools in every shape and size!
Paintless dent or Automotive repair tools are as different as the technicians that use them.
Some techs stick to only one tool company and have all there tools color coded, others have a vast array of tools from each tool company across the world, and others have bent screwdrivers or twisted spring steel.
But what is the best?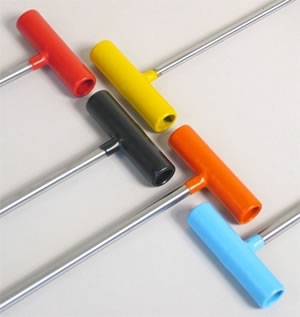 The answer to that is simple - what ever works!!
Some tools may make your job easier or faster, some lights may be better then others, and some accessories are a must for any job.
Its is time for you to tell us what are your favorite tools in your toolbox, and which is the tool that you just couldn't live without?



What is in your toolbox?
A chance for Paintless dent Technicians to share there best tools.

Do you have the very best PDR Tools in your toolbox? Are your PDR tools different then everyone else? Then give us a story about them.

Share with us your favorite tools, lights and accessories, and tell us where you got them.




Other PDR Toolbox's
Click below to see toolbox's from other Paintless Dent Repairers...

Kens Toolbox

When designing my tool case, practicality was the key. As I am constantly pulling it out of the truck and reloading it back in, I went for a Organ case …
Dan the Dent Man Not rated yet
I have: A-1 50 peice set with a 48" long 90 degree ratcheting flag tool. a-1 ls-1 light fitted with an ultra 48" single-bulb light Dentcraft 3/16" pink …
Amazing Quality! Not rated yet
I think that the tools I have are different because they CNC machine turned or ground to obtain solid precision. Every tool is inspected and certified …
Return from automotive repair tools to the home page