PDR Tools Australia
is a wordwide leading source of paintless dent removal tools and accessories, with years of manufacturing excellence, and have set the standard for quality, value, and craftsmanship, while providing customers with quality affordable paintless dent removal tool solutions.



Our dent removal tools are all carefully engineered for the professional dent tech for speed and comfort, and are manufactured to be the highest quality paintless dent removal tools on the market today.
We also offer our customers the convenience of purchasing our own specialised tool kits, to individual tools, to manufacturing your own custom tools to your own unique design.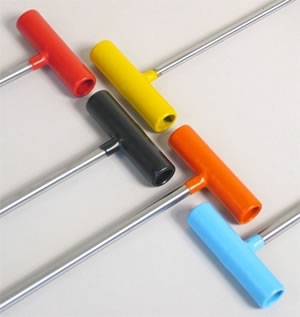 Our beautiful hand crafted tools all carry a full lifetime warranty with immediate replacement in the unlikely event of breakage, and are all proudly made in Australia.
This site features our full line of paintless dent removal tools and accessories, and are all quoted in the low Australian dollar. The Australian dollar is a bargain currency world
wide and represents outstanding value for dent techs outside of Australia, particularly for dent techs in the following countries because of their higher currency exchange rates, USA, Canada, UK, Europe and the Asian region. Contact us for a quote to freight tools to your area.
Most orders are shipped out the same day anywhere world wide using our express delivery service.
We have produced a training video which not only thoroughly explains the process of dent removal, but also explains the purpose and use of every tool in your tool kit.
So whether you're a student at dent removal, or a seasoned professional, PDR TOOLS has a product for you.
Contact us:
City: Gold Coast
State: Queensland
Country: Australia
Business Phone: (+61) 07 5594 9234