Global Hail Network
Welcome to the world of Global Hail Network. The Mobile Specialists in Paintless Dent Repair.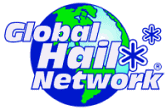 We introduced this innovative repair technology in Europe in 1993 and by now it has become common knowledge. GHN occupies a prominent position in the damage repair sector, particularly because of the high quality and the unique specialty.
Application of the PDR repair method offers many advantages,
including:
saving 30-50% compared to traditional repairs (Audatex)
no depreciation
2-year guarantee on the repairs
ecologically sound
maximum customer satisfaction
recommended by insurance companies
Dent the size of a golf or tennis ball in your car?
Give your car its taut shapes back and benefit from the advantages of our well-known repair technology!
Paintless Dent Repair (PDR) offers you great benefits. In comparison with traditional repairs PDR is much cheaper. Price differences of up to 50% are not exceptional.
Our PDR method ensures that the car's original factory paint remains intact. This way the chance of color discrepancies is reduced to zero. The professionalism and special tools of our mobile specialists make this possible! The repairs are carried out in no time so that you will soon have the car at your disposal again.
Micro Body Work is more than Paintless Dent Repair.
Concepts have been developed for the repair of damage to cars' exterior or interior due to use, transportation and storage especially for car dealers, damage repair businesses, leasing and rental companies, insurance companies, importers and car transportation businesses and PDI Centers.


Contact us:
NL-4900 AN Oosterhout
Koopvaardijweg 16,
NL-4906 CV Oosterhout
Tel: (+31)(0)162-424 554