PDR Online video tutorial page
This is the home for the video tutorials for PDR Online training software.
The best way to view these tutorials, is to watch them all in sequence, then start again with the program running, and use the Pause button to keep you up to speed.
At the very least, we suggest that you view the interface tutorial, and get familiar with the tool bar and all the other functions in PDR Online.
To get the very best out of this program, take your time, and try and put yourself in real situations. This program gives you the satisfaction of knowing that you can not break someone's vehicle, but to get the most out of it, you must first imagine yourself in a real life position, and treat each dent as if they are paying jobs.


SCROLL DOWN FOR VIDEOS
Some of these videos are quiet large, if you have trouble downloading or watching any of them, please contact us via this contact form. CONTACT US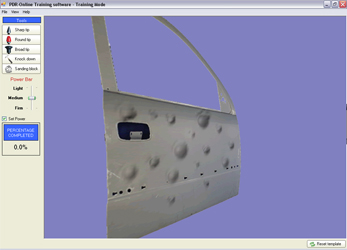 This first tutorial will teach you the basics of the program
WE STRONGLY SUGGEST THAT YOU WATCH THIS VIDEO. Click here for Interface video tutorial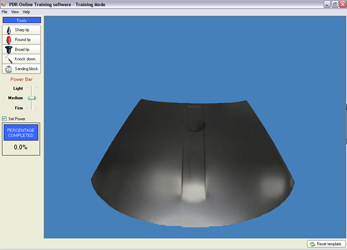 This tutorial will take you though a basic dent removal on a hood. It will teach you the spiral method and give you the skills to move on to the other templates. Click here for the basic dent video tutorial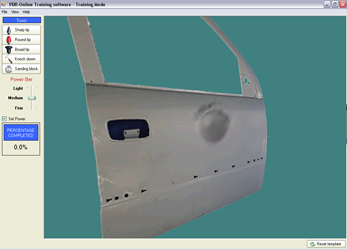 This video will explain the eyebrow or ridge dent, it will show you how to first make a awkward dent into a more manageable one. Click here for the eyebrow video dent tutorial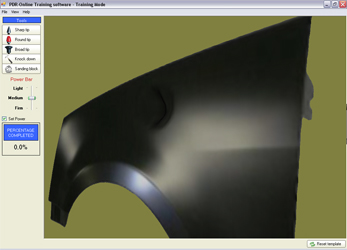 This is the crease tutorial. Showing you the skills that is needed to fix a sharp crease type dent. Click here for the crease video tutorial